~~
Swimmer Naohide Yamaguchi broke his own world record and won Japan's third gold at the Tokyo Paralympic Games by winning the men's 100-meter SB14 breaststroke on Sunday, August 29.
Making his Paralympic debut, Yamaguchi clocked 1 minute 03.77 seconds to beat Australia's Jake Michel by 0.51 seconds at the Tokyo Aquatics Center. Briton Scott Quin won bronze.
Yamaguchi, 20, advanced to the final after setting the fastest time among the competitors in the preliminary round.
"I am happy to have been able to meet my two challenges, which were to extend my world record and win gold," Yamaguchi told Kyodo News. "I really tried to pick up the pace in the final.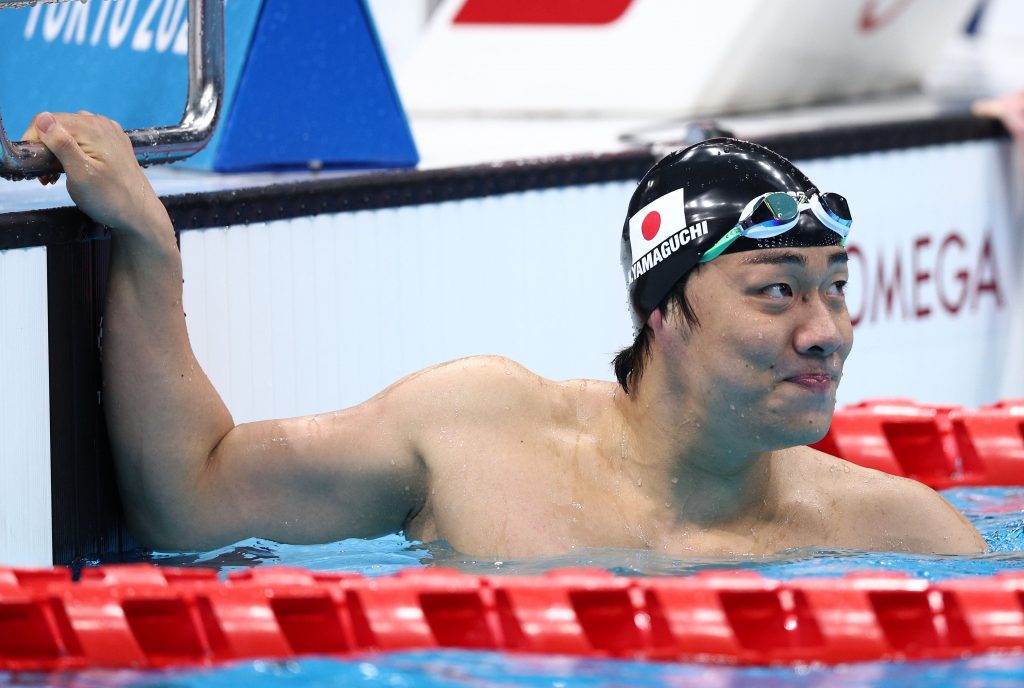 Yamaguchi, who has an intellectual disability, won the event at the world championships in September 2019. In Sunday's race, he broke 0.23 of the world record he set in May this year in Yokohama.
Yamaguchi, from Ehime Prefecture in western Japan, was diagnosed with autism at the age of 3. He was the first Japanese swimmer to book a ticket for the Tokyo Paralympic Games, which have been postponed for a year due to the coronavirus pandemic.
Takayuki Suzuki won Japan's other gold medal in swimming in the men's S4 100 freestyle on Thursday, August 26.
Japan Gold Medalist Update
Meanwhile, wheelchair runner Tomoki Sato won Japan's fourth gold medal in the men's T52 400-meter event at New National Stadium on Sunday. He added the 1,500-meter title he won two days earlier.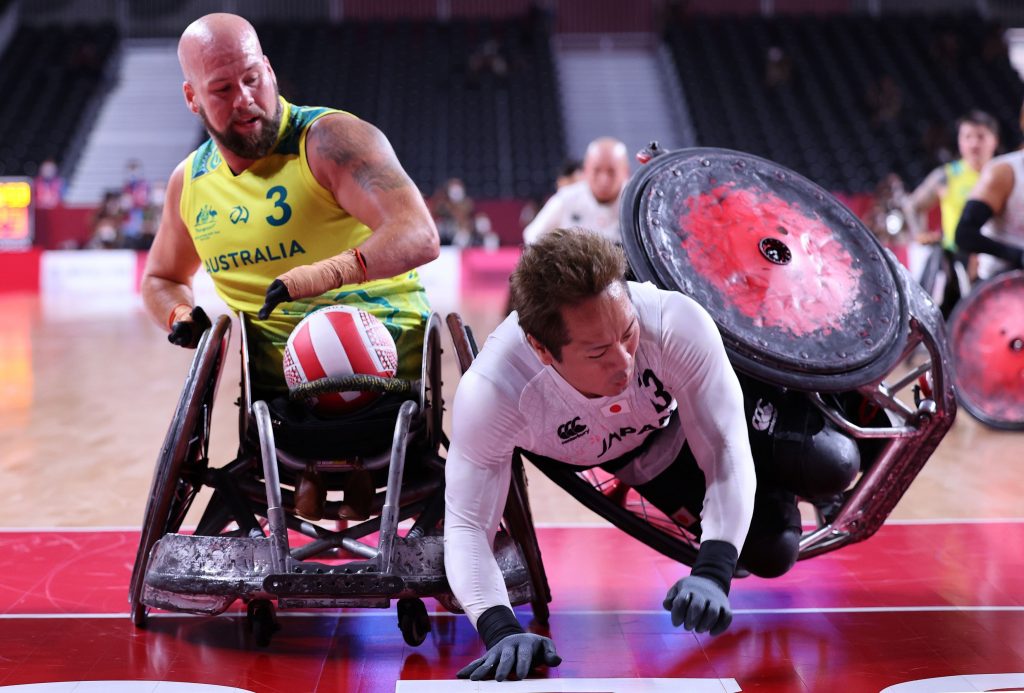 Wheelchair rugby
Japan win second consecutive bronze medal in wheelchair rugby
The Japanese team won bronze in wheelchair rugby, winning 60-52 over Paralympic champion Australia in Rio de Janeiro in 2016.
This is the second consecutive bronze medal for Japan in the sport, after winning the first wheelchair rugby medal in Rio de Janeiro in 2016.
Japan had a good run at the Tokyo Games. He remained undefeated, previously winning against Australia in the group stage and claiming a 57-53 victory over Australia on August 27. But in an emotional match on August 28, Japan relented against Great Britain, with the British winning the match 55-49. .
In the bronze medal match, however, Japan entered the match at Yoyogi National Stadium with more energy than ever, keeping the lead throughout the match against their Australian counterparts.
Talk to NHK after the game, captain Daisuke Ikezaki commented with joy: "I think the reason for our victory lies in our ability as a team to recover from the defeat we suffered yesterday. [against the U.K.]. "
He continued by expressing his gratitude for being able to participate in the Games: "It is thanks to the efforts of all the people who made these Paralympic Games possible that we were able to come here and get a medal. I'm really happy with it.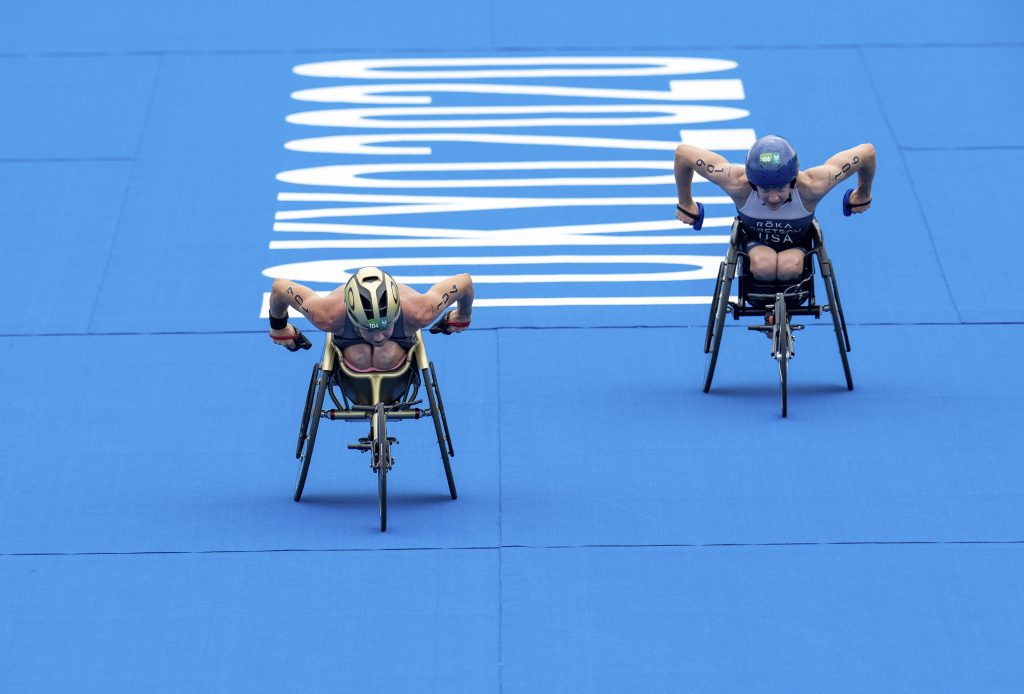 Triathlon
Decorated athlete Tsuchida places ninth in first Paralympic triathlon
Wakako Tsuchida's Paralympic debut took place before the birth of many athletes competing in the Tokyo Games.
Since 1994, Tsuchida has been on the world stage as a Paralympic athlete, first in ice luge races, then as a highly successful wheelchair marathon competitor.
Now 46, Tsuchida took on a new challenge and aimed for more glory as a Paralympic triathlete.
RELATED: [ODDS and EVENS] Wakako Tsuchida relishes new challenges in a diverse and successful sports career
The result, however, took Tsuchida away from the medal stand at Odaiba Marine Park. She finished ninth in the 10 women's triathlon (PTWC classification, which represents limitations in the use of limbs). In Tsuchida's case, she is listed as PTWC2 (lower limbs). Limitations of the upper limbs are called PTWC1, with athletes of both participating in the same race.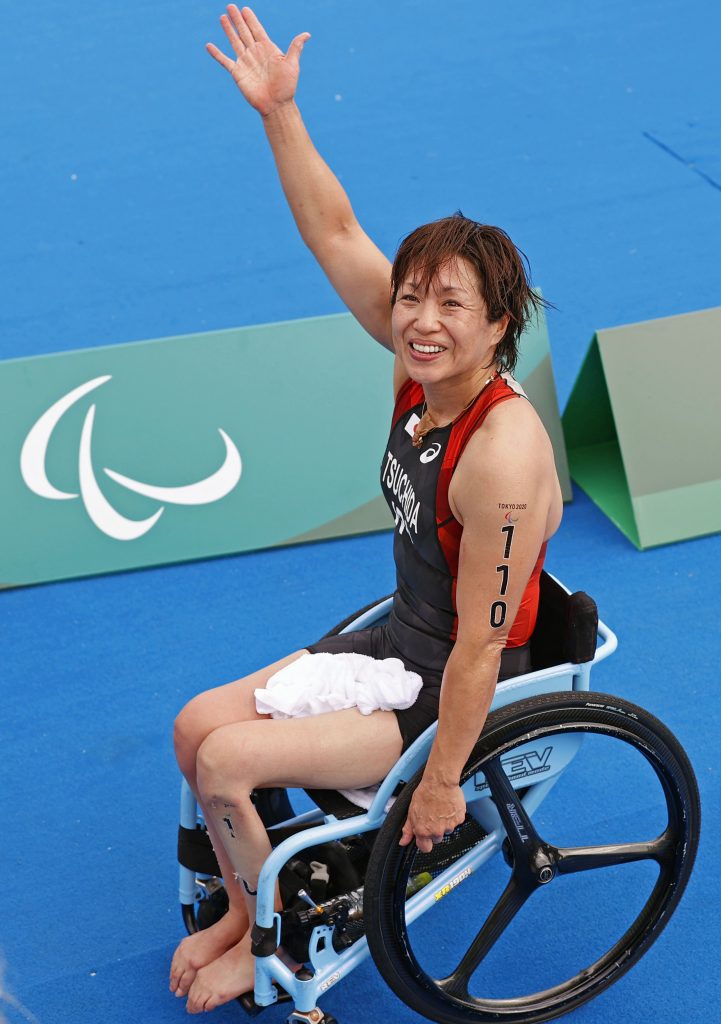 Tsuchida completed all three parts of the event (750 meters swimming, 20 km cycling and 5.0 km wheelchair pursuit) in 1 hour 22 minutes 32 seconds.
American athlete Kendall Gretsch finished first in 1: 06.25, beating 2019 world champion Lauren Parker of Australia to the finish line by 1 second.
Spain's Eva Maria Moral Pedrero placed third in 1: 14.59.
After the spectacular finish, three-time world champion Gretsch described the final seconds to reporters.
"I couldn't see her [the silver medalist] ahead of me until the very last lap of the race, "said Gretsch, quoted by France Media Agency. "Even halfway through this tour, I couldn't see her.
"As soon as I saw her I was like, 'Hey! You just have to do it. You have to give all you can.'
She added: "In that home stretch I just put my head down and that was all I could do."
Parker took his second place in stride.
"I gave him everything I could," Parker admitted. "I lowered my head and went for it. I am quite proud of my efforts.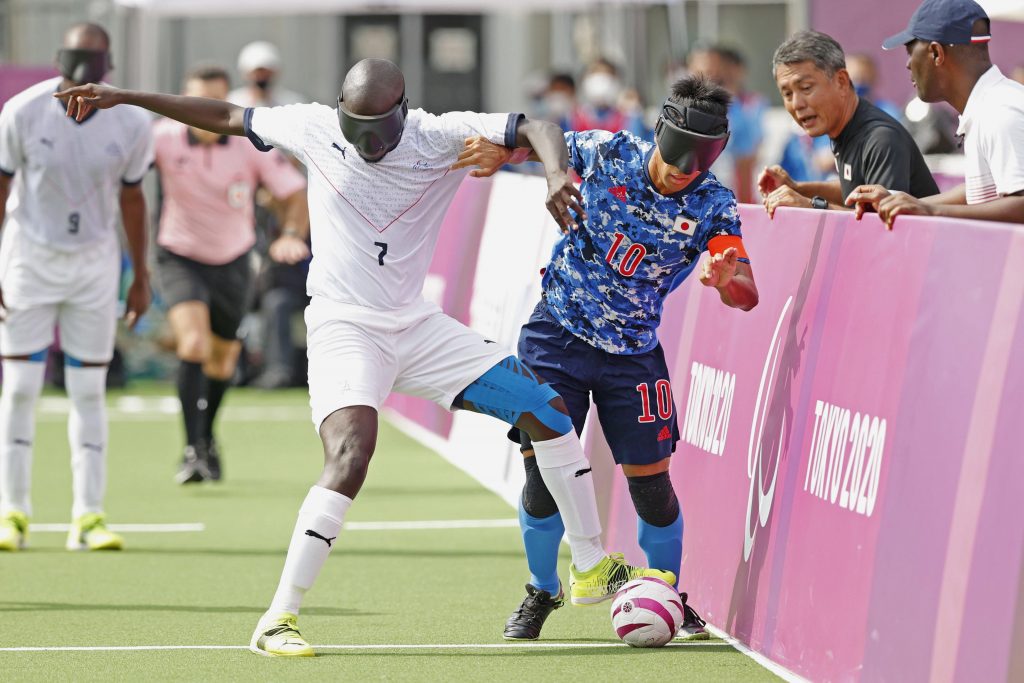 5-a-side football
Japan start with solid 4-0 win over France
Japan got off to a good start in their quest for a 5-a-side parafootball medal, winning 4-0 over France. Ryo Kawamura and Tomonari Kuroda both scored two goals each in the game at Aomi Urban Sports Park.
France had already won the silver medal at the London Paralympic Games in 2012 in this sport.
Japan will face reigning four-time Paralympic champions Brazil on August 30.
Looking ahead to the next game, 42-year-old veteran Kuroda has commented Kyodo News: "Brazil is a formidable opponent then, but I want to put everything in the game."
The sport, first introduced at the Athens Games in 2004, sees matches between teams of five, featuring four visually impaired athletes and a sighted and able goalkeeper.
Authors: Jim Armstrong, Arielle Busetto, Ed Odeven